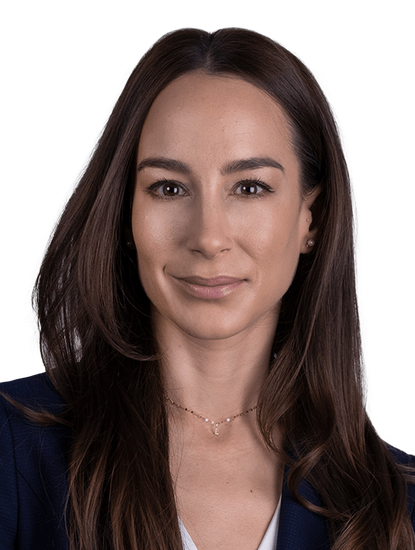 Leonora Sagan has a broad commercial, civil fraud and business crime practice representing corporations, financial institutions and high-net-worth individuals in complex disputes and investigations.
She is recognised by the directories as a leading junior in Business and Regulatory Crime, Civil Fraud, Commercial Litigation, and Financial Services, and has extensive experience in dealing with cases of fraud, bribery, and corruption across a broad spectrum of contexts. These include: asset tracing and forfeiture; inter-company frauds; contentious trust matters; contempt applications; banking and financial services; private prosecutions; and allegations of professional misconduct. The nature of Leonora's practice means that she routinely advises on the law at the interstices of the civil, criminal, and regulatory spheres. She is therefore also called upon to advise on cases with a sanctions angle.
Leonora recently secured the acquittal of the former CEO of Redcentric in the first ever prosecution under s.89 Financial Services Act 2012 for making misleading statements to the market, and is representing the former CFO of Globo Plc in a claim for civil restitution for the same offence. She is also currently acting for the Man Group in Public Institution for Social Security of Kuwait v Man Group concerning allegations of large-scale bribery. She regularly appears in proceedings brought by the FCA and the SFO and is on the SFO's panel of external counsel.
Before joining Fountain Court Leonora practiced at Kobre & Kim LLP in London and New York and represented clients in litigation and investigations arising in Russia, Brazil, Cyprus, Austria, Liechtenstein, Greece, and several offshore centres. In the English Courts she has appeared as counsel at all levels and has a particular interest in appellate and interlocutory work.